From our family to yours
- NO Chemicals -
- NO Synthetics -
- 100% Natural -
Our family has sensitive skin and many allergies so we developed a soap that was good for our skin. We like using coconut oil because it cures harder than other fats for soaps. We love essential oils and their medicinal properties. We started making these soaps as Christmas gifts for family and loved ones. They liked them so much, we were convinced to sell them so others could enjoy the benefits of our natural, pure soaps.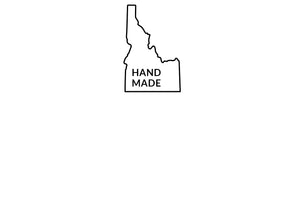 This is how we get the swirl...
Watch this video to watch our soap making process, including how we create our signature flavor swirl.
Our Happy Customers
I got the shampoo bar and I love it!! Lathers up great and my hair has been nice and clean for two days. I'm so impressed! I have chin length hair that is fine. Usually my hair is pretty flat after washing but not with this soap! I love it ! View on Facebook

Jordan Perkins
These hand made soaps are absolutely delicious. All natural ingredients and fabulous scents. Highly recommended! View on Facebook

Edmundo Zevallos
We had a booth next to these guys at a vendor show. We bought a variety of soaps from them. We have been using it for a week or so now. I haven't used bar soap since I was a kid. I do not think I will be using anything else from now on. Top quality product that I highly recommend. View on Facebook

Randy Campbell
I just got my favorites peppermint and lemon. They are awesome. I also got the samples. I can't wait to try them. Thanks.

Pamela Xeele
I love your soaps. They are so pretty and smell so nice! Every new picture makes me want to buy more to stockpile in my cupboard with my current supply!

Dayla Schellenberg
We received our latest order! The orange and the lavender this time....both heavenly! Thank you Gurvine Family Farms!

Susan Amira
Love the lavender soap's scent, and how it doesn't dry my skin. Looking forward to trying pumpkin spice and tea tree.

Ai V., Arizona
I got the lemongrass and poppy seed soap a while back and its wonderful! Super excited to get more soaps!

Andre'Ana S, Idaho
Your peppermint soap totally got all of my eye make up off in one washing. That never happens with regular soap. I usually have to scrub and scrub. Awesome stuff!!

Rachel R, Texas